Kids' Martial Arts & Ninja Camps
Keep Your Kids Fit and Healthy at Our Roseville Kids Camps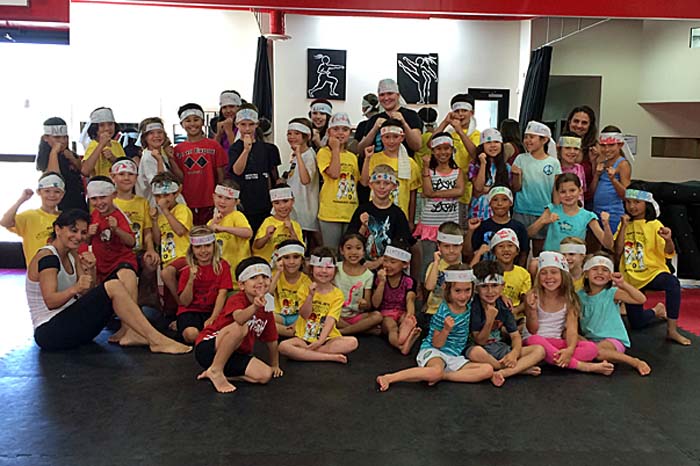 THE STUDIO offers kids summer camp during school breaks, including summer, Thanksgiving and the winter holidays. Keep your kids fit, healthy and happy when school's not in session. We offer martial arts camps for kids during school holidays. No experience is necessary, and the camps are open to the public. Age-appropriate camp activities include self defense, basic safety, martial arts games, weapons training, board breaking, and much more. Your kids will have a blast!
Camps are generally available in both half-day and full-day options. Your kids can drop in for a single day or stay for the whole camp! Plus, we offer adult classes during some camp times so you can work out while the kids have fun.
Just wanted to say thank you and send a HUGE kudos to your staff! Carson LOVES camp! I can't even tell you how much I love seeing his smile beam from ear to ear as he tells me about the stuff he learned. He already told me that next year your camps are the only camps he's doing all summer long!! I can't thank you enough! - Jennie P.