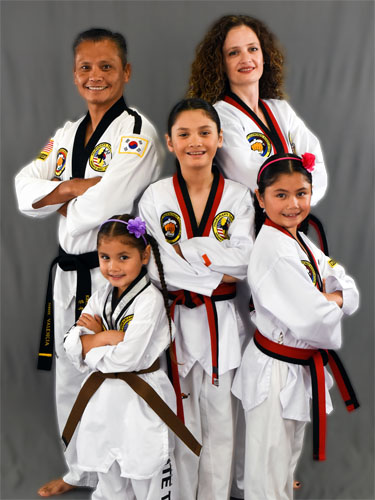 We provide world-class taekwondo classes for women, men, teens and kids. Master Amitis Pourarian has more than 20 years of taekwondo training and teaching experience. Learn more about martial arts training.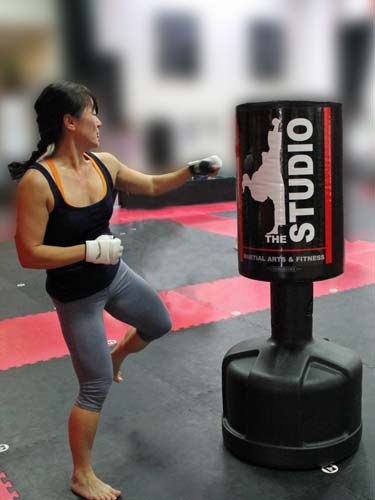 We offer a variety of fitness and dance programs to help you get in shape, build a stronger body and lean muscle mass, increase your endurance, and feel fit and healthy! Learn more about our fitness classes.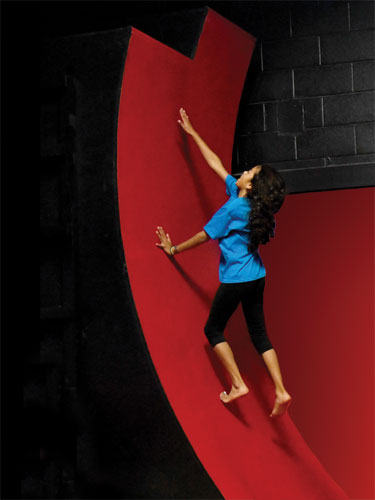 We have Ninja obstacle course classes for both kids and adults to improve their balance, strength and fitness. Learn more about our Ninja obstacle course classes.
---
At THE STUDIO, our motto is "strong bodies and clear minds." Our goal is to help change lives for the better, both physically and mentally, through martial arts and fitness.
When you attend taekwondo classes or fitness classes at THE STUDIO, you'll notice a difference right away. This is not a "gym," where students are nameless faces in a crowd. Every student is important to us; we provide personal attention to help each student achieve his or her individual goals and objectives.
We provide a positive, safe, healthy, and non-intimidating environment filled with camaraderie and offer fitness and taekwondo classes for women, men, and children of all ages and fitness abilities. Try a free class and see why our students love THE STUDIO!
---
In addition to our ongoing taekwondo classes and fitness program, THE STUDIO regularly hosts special community events, including kids fitness camps during school breaks, self defense classes, fundraisers for local groups, and a variety of fitness workshops. Check out our upcoming events page to see more!
---
It was love at first class! Amazing in all aspects. The feeling you get from everyone who works there… I really doubt they consider this work cuz even at my sweatiest, muscle burning, sit up aching moments, I'm having the best time! 😉 I love everything about the Studio. It's not a gym it's a more like my little Shangri-La. It truly has been one of the most positive changes I have made in my life. The best addiction to have with no need for rehab. Thank you Studio group, you're an inspiration to all who walk through your doors. – Tory W.
Read more reviews.
Our Affiliations