Are you looking for a way to spend quality time with your child during the day that will also benefit you both physically?
Kickin' It with Mom gives you the perfect opportunity to interact with your child while also focusing on your own fitness.
This fun program will help you get in shape while encouraging your kid to burn some energy!
Each class begins with an "Open Floor and Explore" session. Foam mats provide a safe place for your child to socialize and play with other kids of a similar age.
While your child is engaged in physical activity, you'll complete a fitness circuit catered to your personal fitness level.
Mom and child will then team up for some cardio and fitness exercises designed to maximize results—and fun!
Please call (916) 258-5425 for additional class details and full schedule. (Child care is available for kids who are not attending class.)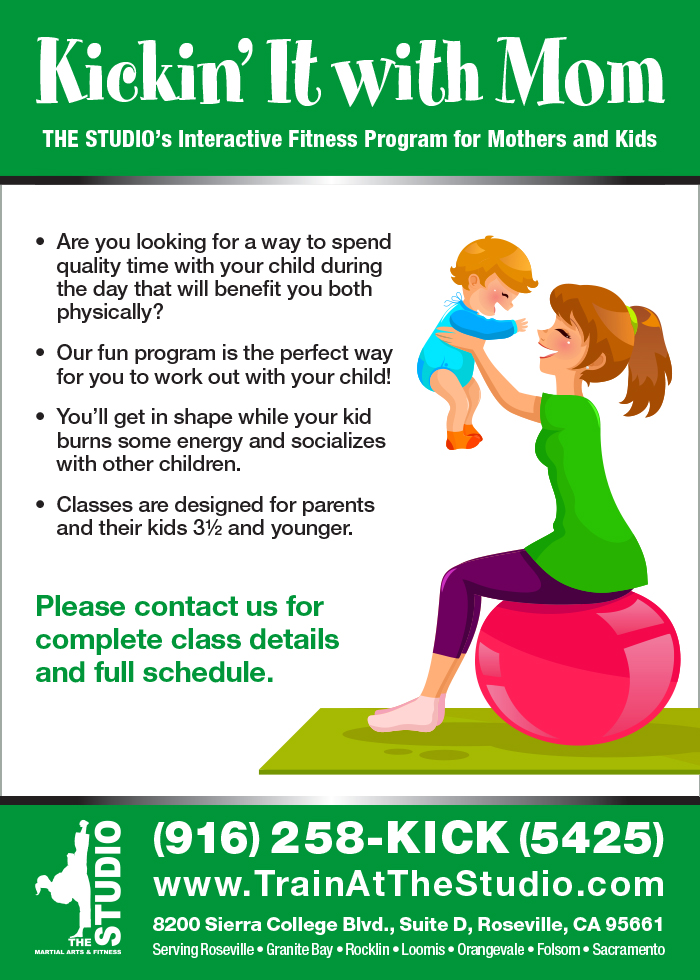 Kickin' It With Mom on "Good Day Sacramento"
Our Kickin' It with Mom class was featured on Good Day Sacramento! Check out the video below.