Master Amitis Pourarian
7th Degree Master Amitis Pourarian has more than 20 years of teaching experience.
THE STUDIO is an extension of Master Pourarian's contribution to the community. By dedicating herself to enriching the lives of others through martial arts and health, she doesn't see her studio as a business, but rather her contribution to bettering the community.
Master Pourarian believes that by helping individuals develop strong bodies and clear minds, our society can be bettered. Her focus is on creating tomorrow's leaders by teaching children, in their programs, to be strong, independent human beings capable of making the right decisions in life and being able to defend those choices.
Master Pourarian places emphasis on instilling in her adult students the importance of valuing themselves enough to take care of themselves, and in turn, to care for others. She prides herself on working to develop quality martial artists as well as individuals who help better our society.
---

Master Amitis Pourarian in Comstock's Magazine
Comstock's Magazine recently selected Master Amitis Pourarian as one of "six extraordinary women of influence who are redefining leadership on their own terms" and chose Master P to appear on the magazine's March 2018 cover. Read the complete article here.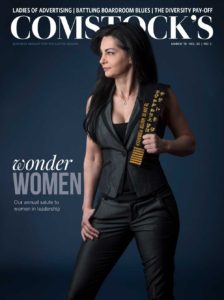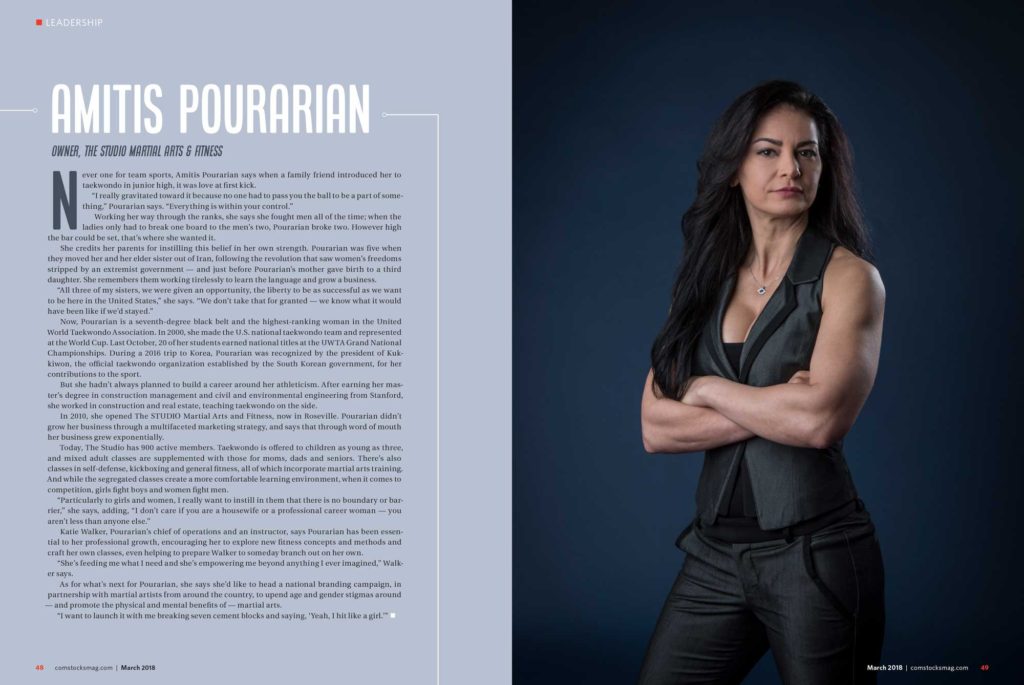 ---
Master Amitis Pourarian 7th Degree Black Belt Testing Master Amitis Pourarian tested for her 7th Degree Black Belt on October 2, 2015. She is now the highest-ranked woman in the UWTA. Check out this great video of her testing.
ALS Ice Bucket Challenge The ALS Ice Bucket Challenge was accepted by Master Amitis Pourarian on Good Day Sacramento. As is typical, Master Pourarian demonstrates her own very unique approach to a challenge. Have a look!
---
Master Amitis Pourarian Breaks Boards on Fire Master Amitis Pourarian fireball into board break. No special effects or editing!