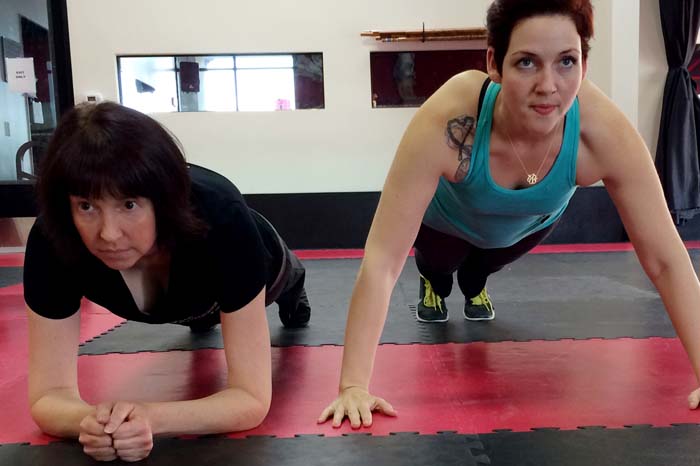 Group personal training is an enjoyable and motivating way to achieve your fitness goals while you experience the support, camaraderie, and energy of your peers.
As with individual personal training, your program will be tailored specifically to address your goals, whether related to fitness, performance, or health. Our instructors will educate you, push you, and encourage you every step of the way while you improve your cardiovascular endurance, sculpt your muscles, improve your flexibility, and lose body fat.
You're sure to make new friends in this fun and supportive group environment. Or bring along a buddy, co-worker, or family member to work out with!
Group size is limited to ensure that all students receive personal instructor attention. Sessions are open entry — you are welcome to join at any time.